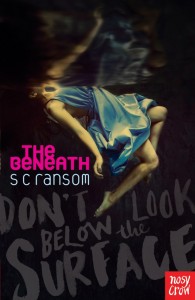 Launch day is nearly here, and the reviews are starting to come in! The publishers sent out lots of proof copies in the autumn, and usually reviews are posted at or near publication day. If you're posting one, please let me know.
Here are a couple from today:
Edel runs Edel's Book Beauty and Life Blog, and here's some of what she said – "I started this book and never stopped until I was finished. The story does not slow down for a minute making it a pure adrenaline ride ! My favourite characters were Aria, Lily and her nan, so brave!"
Full review here.
Maryom writes on Our Book Reviews Online – "The story delivers a fast paced read to keep the reader gripped from start to finish. There's a little romance but the emphasis is firmly on mystery and action,with some really nail-biting moments.
Maryom's review – 5 stars"
Full review here.