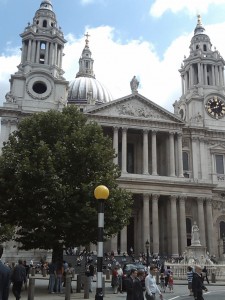 I was born in Kent and enjoyed writing stories at school. I was more interested in science though, and gave up studying English at sixteen. I ended up doing Chemistry at university, but my love of reading never went away. The next time I wrote any fiction was decades later, when I decided to write a book for my daughter's twelfth birthday, and since then I've discovered a passion for storytelling.  Luckily, other people seem to like my stories too, so I'm getting to produce more of them.  I live in West Sussex with my husband and a very lovely chocolate Labrador.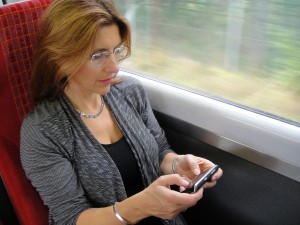 Becoming a writer wasn't something I had planned – I decided on a whim that it would be great if my daughter had a book which was set somewhere she knew. At the time she was reading Twilight, which she adored, but it was full of references and places she wasn't familiar with. I decided to write her a story set in her home town, with people in it who she knew and set in places which she had visited (like St Paul's Cathedral, in the picture above). Her birthday was six months away, so that gave me a deadline.
As I had a day job doing Something Else, I had to find the time to write. Every day I commuted into London, so instead of reading on the train I started writing. And the only thing I had available to write on (this was before iPads) was my BlackBerry. So I wrote Small Blue Thing on that. I made the deadline, and my daughter loved the book. So did all her friends, and I was persuaded to see if I could get it published.
The person I asked for advice (a colleague of a friend) was Kate Wilson. She loved the book too, and set up Nosy Crow to publish it. She also asked me to make it a trilogy! Nosy Crow have been fantastic publishers, and have published all my books for teens/young adults.
The award winning and best-selling Small Blue Thing trilogy has been translated into Russian, German and Polish and is sold in many different countries all around the world.  I'm particularly proud that readers have also twice voted me onto the shortlist for the prestigious Queen of Teen award with some of my author heroes (John Green, anyone?). The parties are also legendary!  The Beneath, a standalone story, was published in March 2015. I'm now a full time writer busy with my next project.
I love visiting schools and libraries to talk to people about how you can find the time to write, and how I got published.
 (To find out more about visits and events, click here)
Queen Of Teen